Republic of South Sudan
Geography
Continent:
Africa
Capital:
Juba
People
Government:
Democratic Republic
Head of State:
Salva Kiir Mayardit
Other Information
Language:
English
Religion:
Christianity
Established:
2011
Affiliation
UN Member State
The Southern area of Sudan was granted its independence on 9th July 2011. The newly elected government of Sudan promised a referendum as one of the conditions of their office in 2005, and this vote took place in 2009. With one of the highest turnouts for any such vote, and with the largest majority voting in favour of separation, the country of South Sudan was created. In a ceremony in July 2011, the United Nations Secretary-General Ban-Ki Moon recognised the state as a member of the United Nations alongside Sudanese President Omar al-Bashir.
In the time between the referendum and the division of the countries, much tension has existed between Sudan and South Sudan, notably about the placement of boarders, the sharing of the country's wealth (much of which exists in the form of oil in the south) and the notion of citizenship.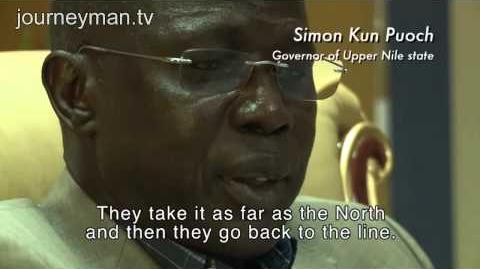 Ad blocker interference detected!
Wikia is a free-to-use site that makes money from advertising. We have a modified experience for viewers using ad blockers

Wikia is not accessible if you've made further modifications. Remove the custom ad blocker rule(s) and the page will load as expected.